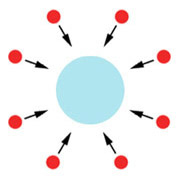 PMusic can take many forms and lends itself both to individual composition and to collaborative works. The description 'open' can refer to the receptivity PMusic invites, and to the strucural possibilities of facilitiating group engagement: several people can contribute sounds to an 'open composition' project.

A member of the Mail Art group 'Field Study', I initially asked its members to take part in 'The Sound Of The Field' using the tradition of the Mail Art call for work, albeit for sounds rather than visuals.

Drawing upon the experience of this, in 2007 I began 'Consemble', a more ambitious project, in which an online audience, ranging from enthusiastic amateurs through to sound artists and composers, were invited to submit sounds to a range of particular themes. 'Consemble' proved to be very successful, running up to 2013, and I am currently working on developing some of the existing pieces from 2021 onwards.